Discover the world of Handicare
The 1100's strong yet super slim line rail is the narrowest on the market so it obscures less of your stairs than any other straight stairlift system. With its compact design and grease free rail, the 1100 blends in nicely with your interior and is a breeze to keep clean.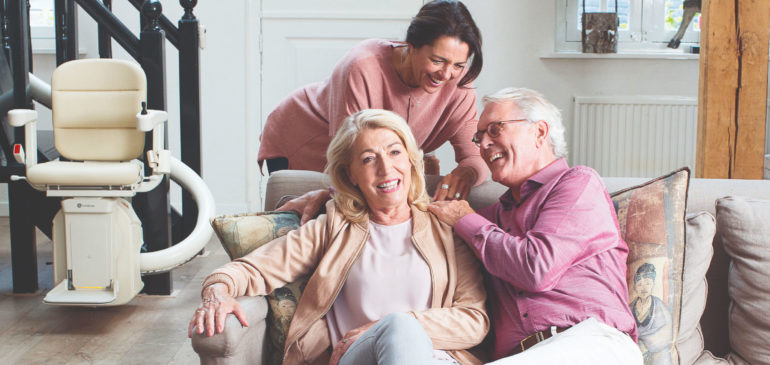 If you or a loved one is having difficulty getting up and down the stairs or at risk for falling, a Handicare stairlift is the ideal solution to ensure safety and independence within your home. We offer an array of styles and options to fit in any home: straight, curved or outdoor.
Handicare is a global company with sales in more than 20 countries conducted through our own sales offices in Europe and North America, as well as through distributors and dealers around the globe.